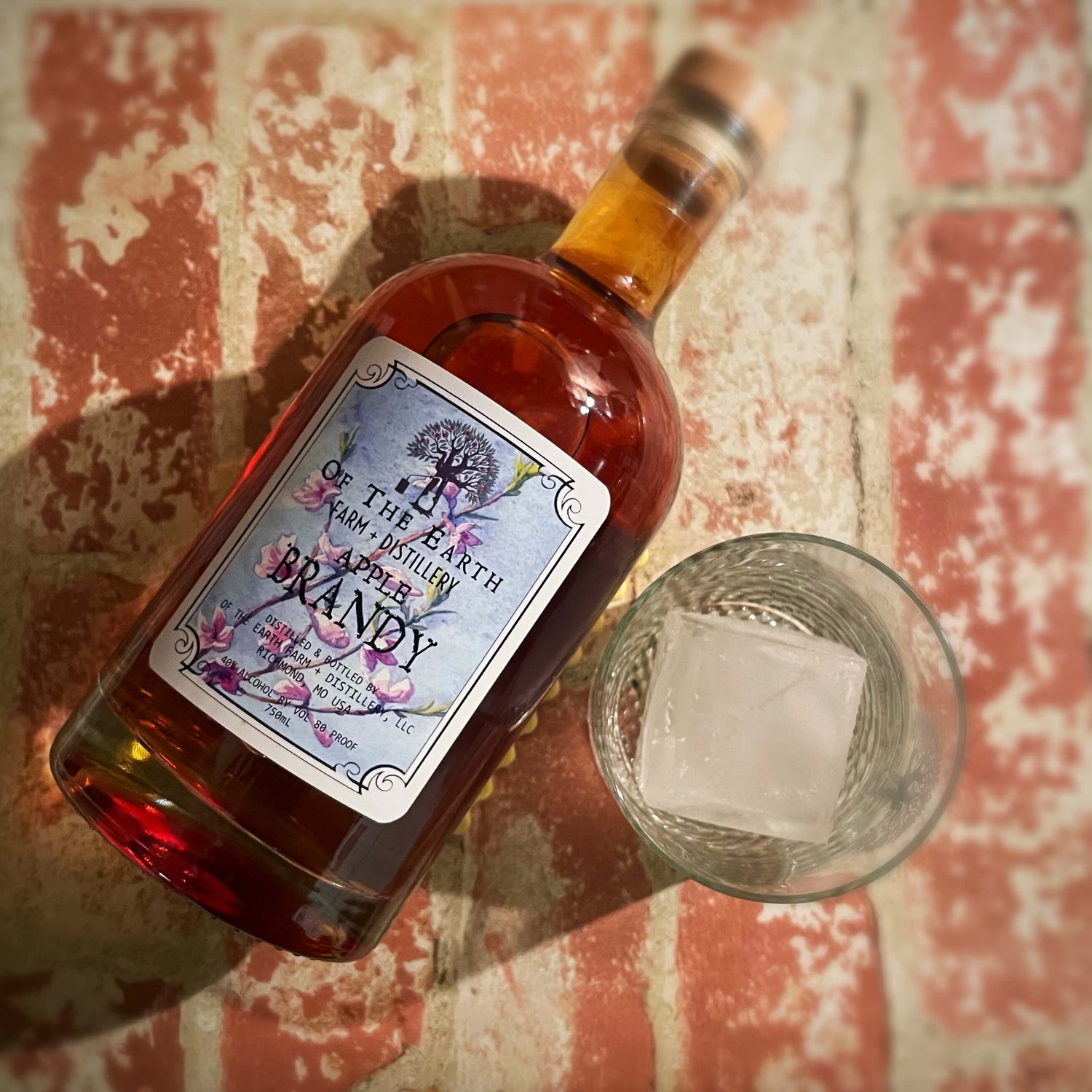 Of The Earth Farm Distillery
Of The Earth Farm Distillery is a Missouri Craft Distillery in the Kansas City region. Located on a small farm producing their distinctively smooth signature Apple Brandy from Missouri apples.
VISIT OUR TASTING ROOM
Our Story
Experience unique spirits and connect to the serene land it comes from.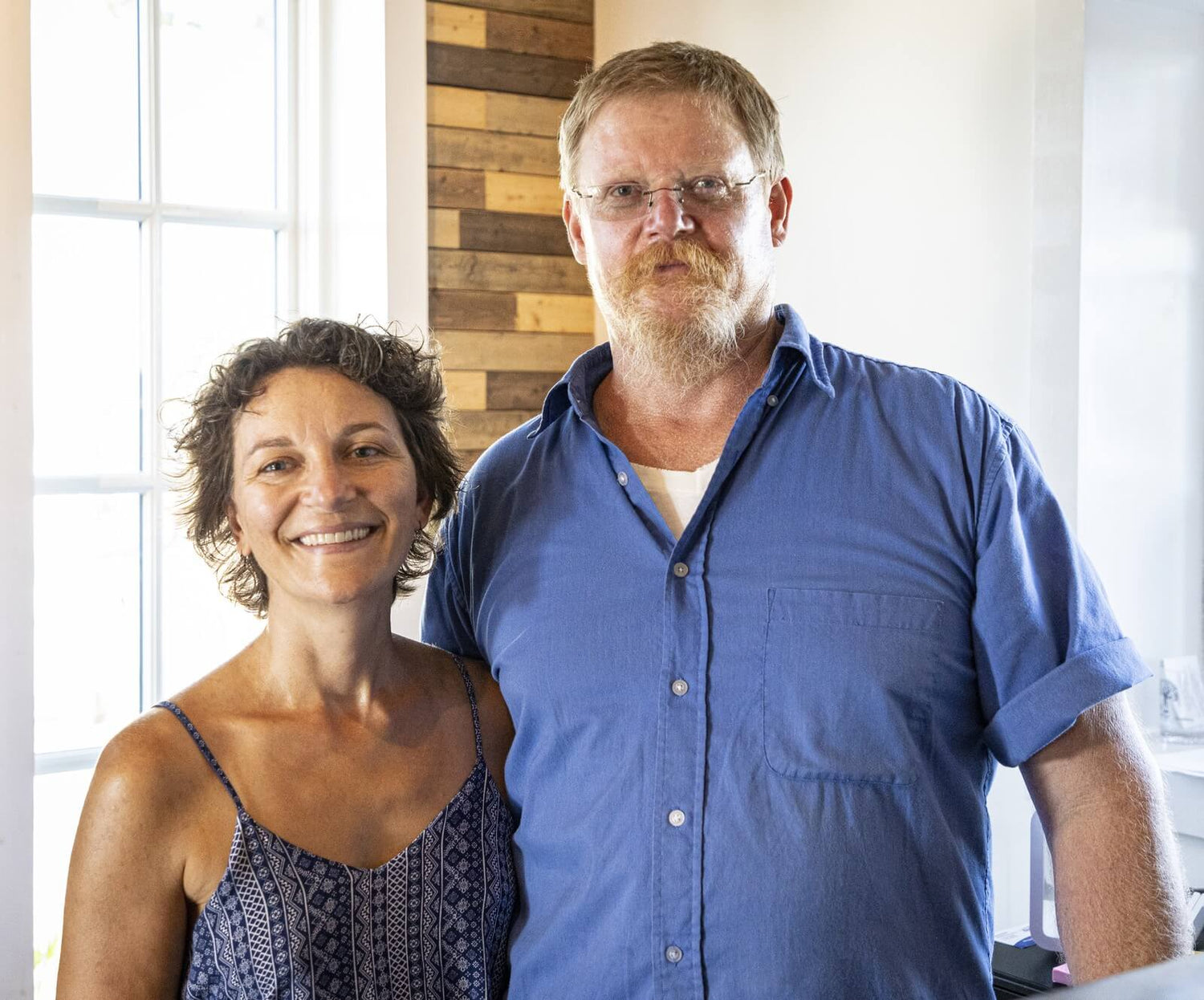 THE OWNERS
Jim was first introduced to Eau de Vie at a Fruit Growers Conference and this "Water of  Life" captivated his attention. He immediately began to immerse himself in the production  of fruit brandy. This research lead to an idea, the idea of a new product for Of The Earth  -  Eau de Vie made from the fruits and herbs grown on the farm. From these efforts the  flagship product Apple Brandy was born.
Sarah joined the operation in 2009, bringing with her a knowledge of direct marketing and  meat production. A Katahdin sheep flock and Berkshire hogs were introduced to increase  the farm's sustainability and offer guests the opportunity to purchase locally produced  grass-fed meats. Sarah's responsibilities have expanded into account management and  event planning.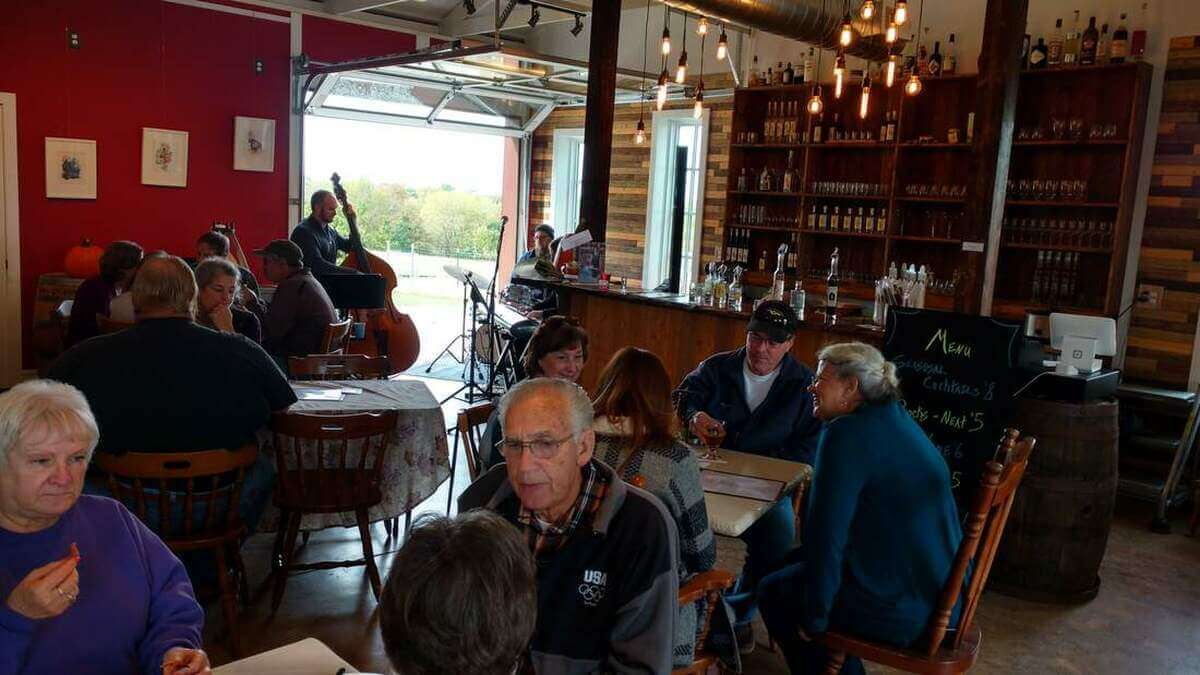 Come Visit Us
Our Tasting Room is open and ready to serve you.
Make your appointment to come experience a farm + distillery in the gorgeous and serene rolling hills of Northwest Missouri.
VISIT US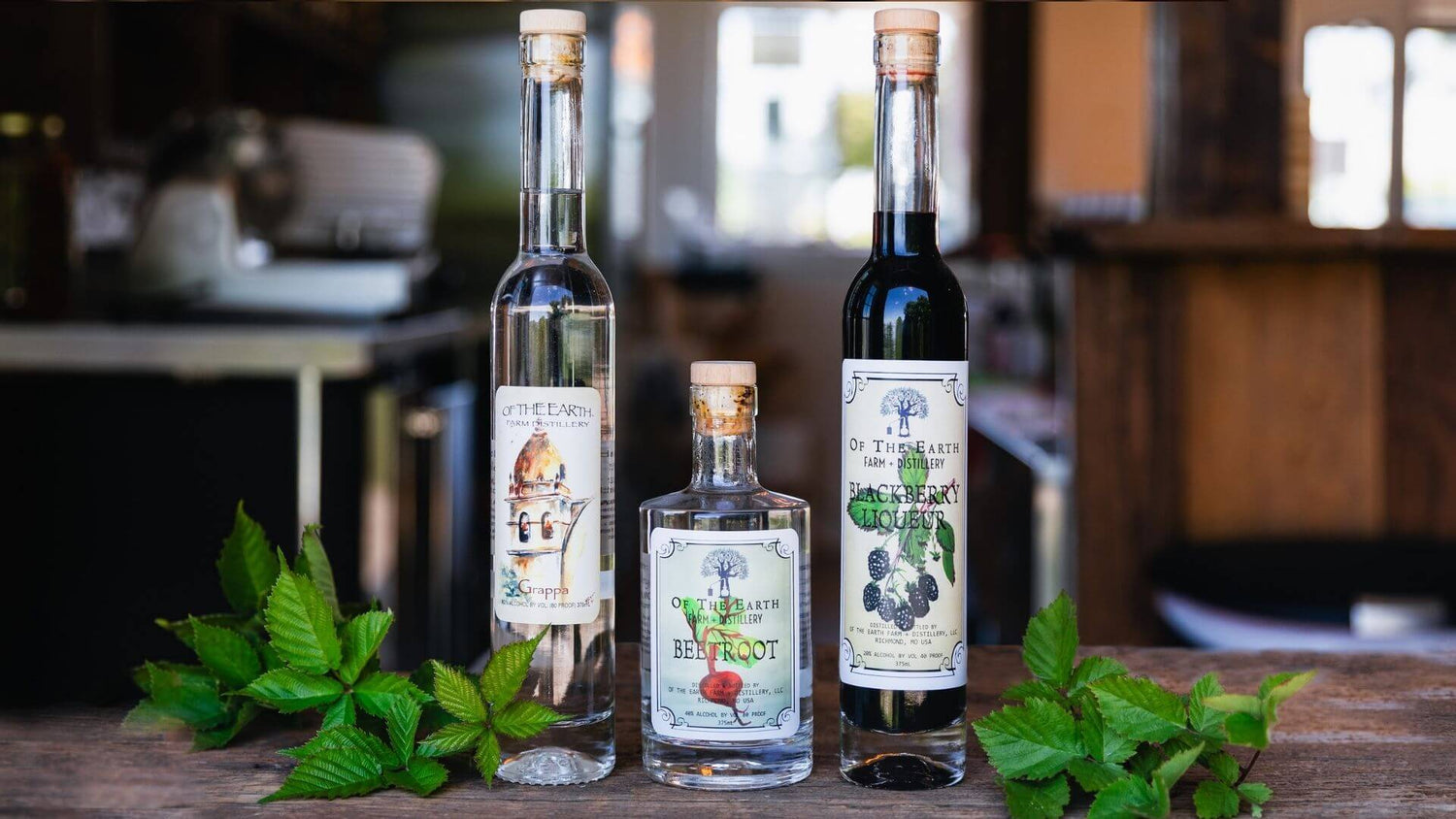 ORDER ONLINE
Place an order online. Locals can get free doorstep delivery on Friday for any orders placed by Thursday. If you are a Missouri resident outside of the local area, you can get your order shipped directly to you!
SHOP NOW
Our Progress
2008

Jim's father established an orchard in the 90's that grew into seven acres of tree fruit; including two varieties of apples, two varieties of Asian Pears, peaches and pluots. In collaboration with his father, Jim was exploring options to add value to tree fruit and improve the orchard's bottom line. He attended a fruit growers conference and discovered distilling. Jim and Sarah applied to Missouri Department of Agriculture Small Business Development Authority with a grant proposal to explore adding value to the orchard fruit through the production of premium spirits.  

2010

Of The Earth Farm + Distillery was born

2012

Grant funding from the Missouri Department of Agriculture provided the seed money to  purchase a Portuguese copper pot-still and begin spirits production. The distillery began  laying down barrels of apple brandy in December. The Katahdin sheep flock was started  in the fall to diversify the operation and utilize the surrounding pasture.

2013

The very first batch of apple Eau de Vie was released.Custom raised Berkshire pork was added to the farm. Heritage hogs were added as a way to manage distillery spent mashes and add value to those spent mashes and helps to diversify the farm's production. The spent fruit and grain mash are fed as a supplement to the hogs. This provides a sustainable way to dispose of the mash while making for extra, extra happy hogs!

2015

City Market sales begin - the KC City Market Managers worked with city leadership to provide an exemption for alcohol sales at the City Market.  If a vendor raised the ingredients they distilled, they would be allowed to provide samples and bottle sales. OTEFD was invited to be the first and only distillery to participate.

2016

Jim and Sarah moved the business from the original family orchard 2 miles to a new farm and began planting heirloom apple trees (Blue Pearmain, Stoke Red, Bramley's Seedling).

2018

An existing building on the new farm was remodeled to increase the production area and provide a Tasting Room for the public to visit. View "The Distillery" for more information.
How To Purchase Our Spirits
CITY MARKET:

SATURDAYS & SUNDAYS

8AM-3PM